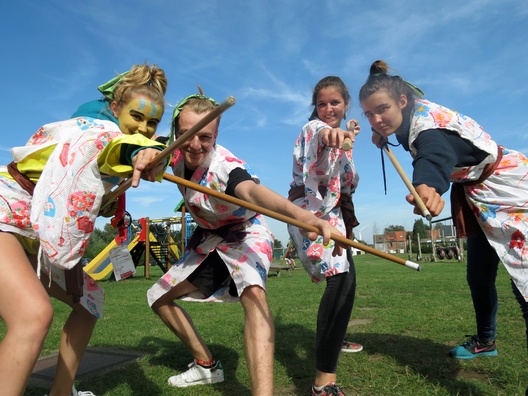 Looking for a unique experience?
Do you love working with young people?
Is your English fluent?
Are you creative and dynamic?
Apply and become a member of our Roeland teams!
We are looking for:
Language instructors (activity leaders and teachers)
Logistic staff (kitchen and maintenance, First Aid)
Language instructors for our city visits and drama projects
More practical information about volunteer work at Roeland?
Check our FAQ!
Of course, we understand that you don't take the decision to become a Roeland volunteer lightly. That you may have lots of questions. What does Roeland have to offer? What does a typical day at camp look like? How much preparation does it take? You can find all the answers here.
LOG IN AS VOLUNTEER